Corrections Division
---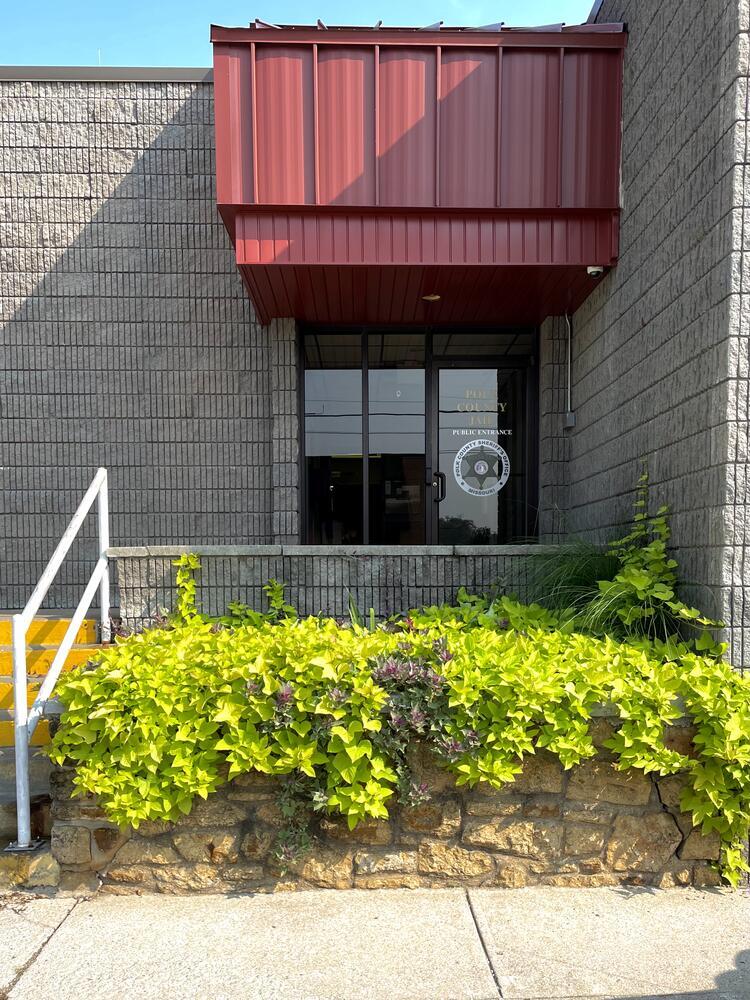 The Polk County Jail has seen immense growth since the late 1800's. The current jail, built in 1978, could house 16 prisoners and is the fourth jail in the history of Polk County Sheriff's Office. In 1996 the jail was expanded, more than doubling its capacity to hold 36 prisoners and implementing newer security technology. Over the years with the growth of Polk County the jail continues to face inmate housing issues and overcrowding. The Polk County Jails daily average inmate population has fluctuated over the years reaching as high as 66 inmates in 2019. On numerous occasions it has been necessary to house inmates in other county jails at a cost to the county of $45 a day per inmate. During 2009 the daily average inmate population was 28.1. In 2019 the daily average population is 51.
The Polk County Jail staff operates under the supervision of Jail Administrator Jennifer Harris. Correctional officers are responsible for the care, custody and control of all individuals arrested in Polk County. The Polk County Jail is a full service facility providing nutritious meals prepared onsite by inmates who have been given trustee status. Trustees also perform many daily tasks under the supervision of correctional officers to include; laundry, cleaning, and minor routine upkeep of the jail facility.
The Polk County Jail contracts with a medical firm specializing in correctional facility medical care. Inmates are seen by a physician who approves all treatment and medications to inmates. Inmates may see a physician at his/her request, and cost, at the physicians next scheduled visit. All inmates are provided with an inmate handbook which is a guide of the rules while housed in the Polk County Jail.
Inmates can receive commissary ordered for them by family and friends through Tiger Online. Visitation with inmates must be set up through our video visitation company, cidnet.com. If you would like to visit using Lobby Kiosk you must first get approval from the Jail Administrator Rich Myers. All inmate visitations are done through video only. Visitation of inmates is scheduled on Sundays. No property or money will be received for inmates during visitation. Emergency visits may only be authorized by the Sheriff or the Jail Administrator.
Phones are available to the inmates in "day-rooms". All calls are to be collect or pre-approved account; calls are limited to 15 minutes; all calls are recorded and subject to monitoring.
Weather permitting inmates are taken outside to the exercise yard for exercise and fresh air; the frequency and duration will be at the sole discretion of Correctional Personnel.
Once per week inmates are offered non-denominational Bible study. Inmates may also participate in "Life after Meth"; a support group comprised of ex-addicted volunteers. Both programs are offered at the inmate's discretion.
Jail Administrator
Jennifer Harris

Assistant
Jail Administrator
Ricky Gooding

Sgt. Anita Norris

Shannon Andrews



Mike Kootz




Sgt. Kim Reynolds

Garret Hoelscher

Terri Elmore




David Courtright

\

Court Security
Tim Robertson