Sheriff Danny Morrison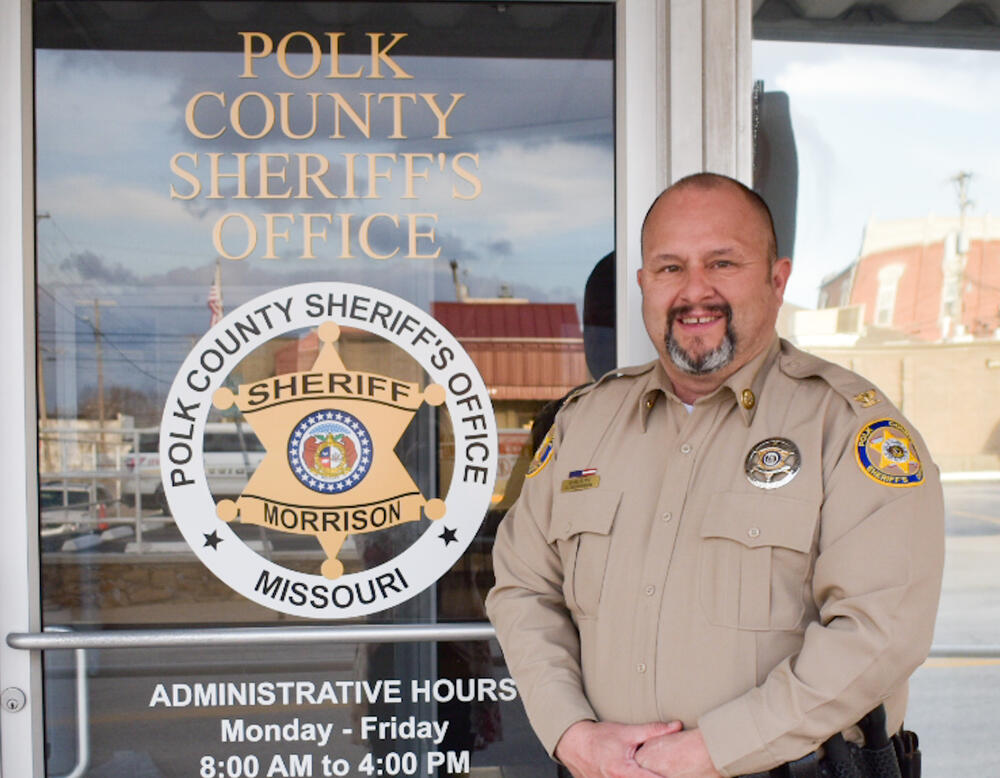 Sheriff Danny Morrison
Term: 2017-Current
Sheriff Morrison was elected to Office of Sheriff in 2016 and is currently in his second term. He started his career in law enforcement in May of 1999. During his career he has worked for former Polk County Sheriff's Kay Williams, Steven Bruce and former Sheriff and current Governor Michael Parson.
Sheriff Morrison earned a bachelor's degree with honors from Drury University in 2010 with a criminal justice major. He has also completed the FBI Executive Leadership Program. Sheriff Morrison was a former DARE officer and enjoyed teaching students about the dangers of drugs and violence. He was awarded the Missouri School Resource Officer of the Year in 2013.
Sheriff Morrison was appointed to the board of the State of Missouri Livestock and Farm Protection Task Force in 2022. He is also on the board of the Combined Ozarks Multijurisdictional Enforcement Team (COMET).